2022-01-10XAC Releases its 1st Android Smart POS Terminal (AT-150-R-ATEXII) with ATEX Certification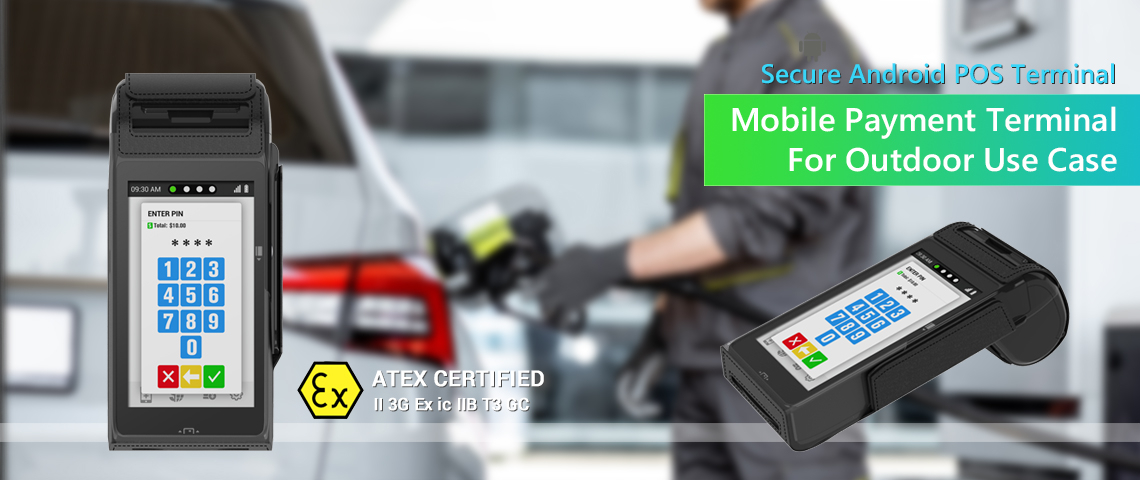 Hsinchu, Taiwan ROC (January 11th, 2022). XAC Automation Corporation (5490 Taiwan OTC), a leading R&D/Manufacturing company focused on delivering commerce specific solutions to the payment industry announced today its AT150R3 SmartPOS Terminal is now ATEX certified.

ATEX certification is a directive from the European Union to safeguard the safety of products used in explosive environments, such as petroleum forecourts and other areas where a potentially explosive atmosphere may be present.

The AT150R3 ATEX model, not only contains the existing Android Smart POS AT150R3's features and functions, such as its compact mobile design, secured Android platform and XAC PCI PTS 5.x secure payment modules that process magnetic cards, EMV contact and contactless (NFC), and secure PIN entry, communicating via Wi-Fi or 4G anywhere there is wireless coverage, it also applies a sophisticated design to protect the device from explosive dust and building up of electrostatic charge, ensuring the terminal could obtain ATEX certification (II 3G Ex ic IIB T3 GC) to provide safe and secure payments in potentially hazardous and explosive zones such as in gas (petrol) stations.

"I am pleased that XAC AT150R3 ATEX model was successfully launched to the market at the end of 2021. One of our customers in the UAE already adopted it for a petrol project due to this model's solid design for the outdoor environment and the fact it can meet the highest industry security and compliance standards, especially for use near the gas (petroleum) pumps" said Lily Kuo, Director of Sales and Marketing at XAC.

To further provide more option to our customer, a longer battery life ATEX certified model (AT150R6 ATEXII) samples will be available by early Feb., and the LoA will be obtained by the end of Mar 2022.

To learn more about this, please visit our website or e-mail marketing@xac.com.tw or contact your sales representative at XAC.